Heimplanet X Germanroamers from Marten Mochel on Vimeo.
Vergangenen Freitag war es soweit: HEIMPLANET hat in ihre neuen heiligen Hallen in die Shanghaiallee in Hamburg geladen und zusammen mit den GERMAN ROAMERS einen bunten Abend mit Musik, Fotografie und guter Laune veranstaltet.
Die GERMAN ROAMERS fühlen sich der Marke HEIMPLANET seit nunmehr 2 Jahren verbunden, so Johannes Hoehn (@pangea) von den Roamers. HEIMPLANET, die im Jahr 2008 mit Outdoorzelten der besonderen Art angefangen haben (aufblasbar, robust, made in Germany), feierten die Eröffnung ihres Headquarters – im Rahmen einer Best of Foto-Ausstellung der 14 Fotografen. "Zentral gelegen in der Hafencity, möchten wir mit dem neuen HPT Store und Pop-Up-Space einen Ort für alle urbanen Abenteurer und Reisebegeisterten schaffen. Ein Ort um sich zu treffen und auszutauschen, in monatlichen Workshops neues zu entdecken und gemeinsam neue Ideen und Pläne für große Reisen zu schmieden!" hieß es in der Einladung.
Bei Bier und Whiskey hatte ich die Möglichkeit ein paar Worte mit Leo Thomas (@theolator), Daniel Ernst (@daniel_ernst) und Max Muench (@muenchmax) zu wechseln. Mich interessierte, wie sie ihr Kollektiv aus 14 Fotografen unter einen Hut bzw. Instagram-Account bekommen. Dies sei möglich, indem sie eine Art Redaktionsplan verfolgen, sodass jeder gleichermaßen auf der Plattform posten kann. Dabei entscheidet jeder selbst, was er postet und wie sich der Post in das Gesamtbild des Accounts einbringt, antwortete Max Muench. Ob sie denn alle von Ihrer Arbeit leben können, wollte ich noch wissen, immerhin leben die Roamers einen Traum so vieler Nachahmer: Sie reisen um die Welt, machen Fotos und posten sie auf Instagram… Ganz so ist es nicht, so Daniel Ernst, sie seien halt Fotografen, die mit ihrem Beruf Geld verdienen. Dazu gehört am Ende viel mehr, als ein Bild auf Instagram, lernte ich. Leo Thomas beispielsweise studiert nebenher noch Medien-Kommunikation, denn "man weiß ja nie, was noch passiert". Anschließend tauschten wir uns noch über die besten Spots auf Island und den Harz aus, redeten über Drohnen auf den Färöer-Inseln und Touristen-Invasionen in Naturparadiesen.
Alles in allem war es ein toller, inspirierender Abend mit HEIMPLANET und den GERMAN ROAMERS.
Die Ausstellung läuft noch bis zum 8. April bei Heimplanet Entwicklungs GmbH, Shanghaiallee 21, 20457 Hamburg.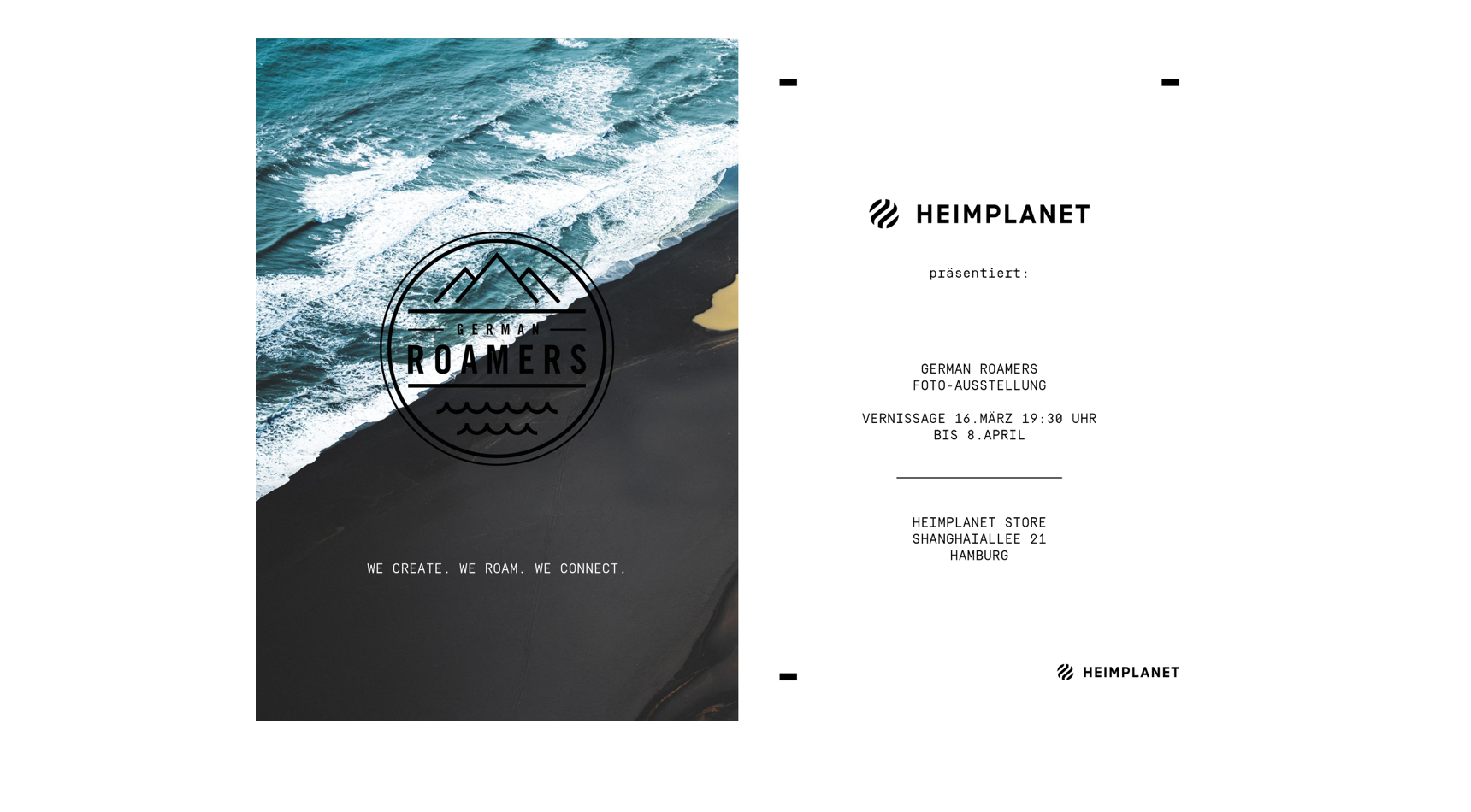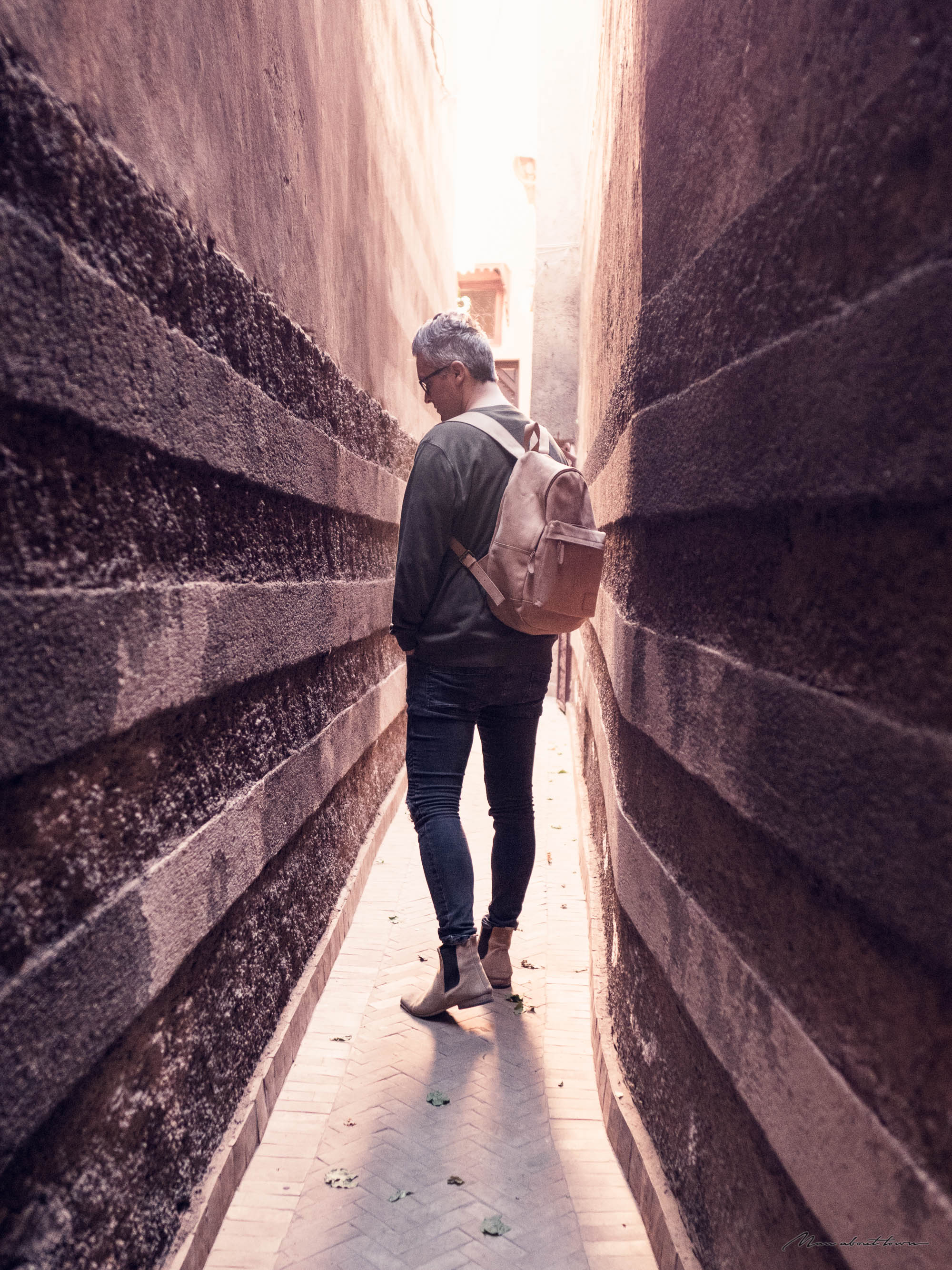 We went to Marrakech last month and spend an increddible quality time at Riad Dar Ten in the heard of Marrakech. Always by my side: the Mahi Leather backpack, that matches so good with my favoutite boots. You can catch up the backpack at www.mahileather.com
If you want more details on the backpack or on our secret hotspots (Hot Air Balloon ride with www.cieldafrique.info ) around Marrakech, please send me an email! See some more Marrakech-Inspiration after the click!