Black is the new black, und meine 3 Jahre alte Bikerjacke von H&M ist der Anführer! Sie wird nicht nur älter, sondern auch besser und das jeden Tag! Während neue Lederjacken, egal aus welcher Preisschublade, oftmals einfach nur 'neu' aussehen, bringt die Zeit ganz von allein das gewisse Extra mit sich… Glanz, Falten, Sitz. Das ist auch leider der Unterschied zu Fake-Leder, Gründe würden ja dafür sprechen. Aber Kunstleder ist hier leider keine Option, es 'altert' nicht schön. Was passt zu einer schwarzen Lederjacke? Von Chino bis Shorts geht alles aber Jeans ist mein Favorite! Für mich ist und bleibt es meine Everyday-Jacke.
—
Black is the new black, and my three-year-old biker jacket from H&M is leading the charge for my wardrobe! Each year, it doesn't just get older, but better too! Whilst new leather jackets often look exactly that – new – time alone will bring that certain something – the combination of gloss, creasing, and the way it sits. Sadly, this is the main difference between real and fake leather. No matter how many reasons speak for the artificial alternative, it's no real option for me as it doesn't age gracefully. As for what matches a black leather jacket, you have a massive range of options – from shorts to chinos and everything in between. My favourite is a pair of jeans. My black leather jacket is and will always be my everyday jacket.


If you don't see any product, switch off your browsers ad-blocker.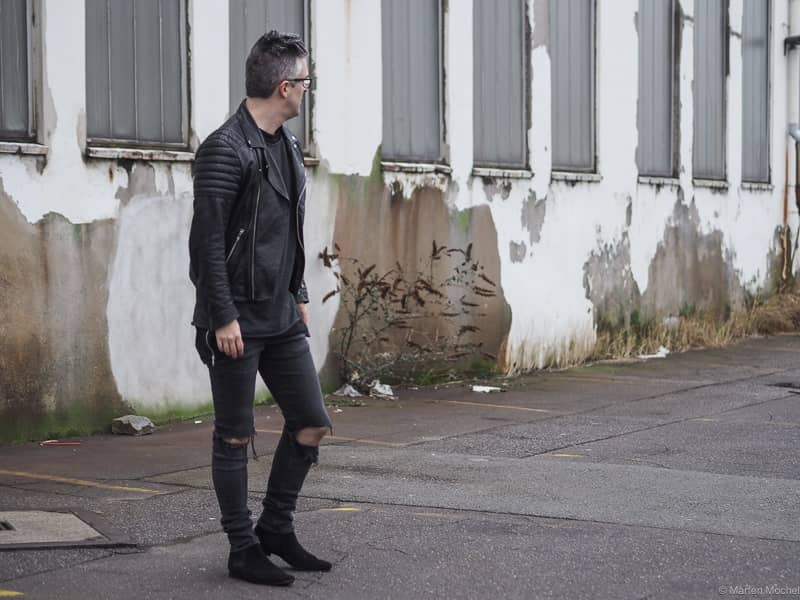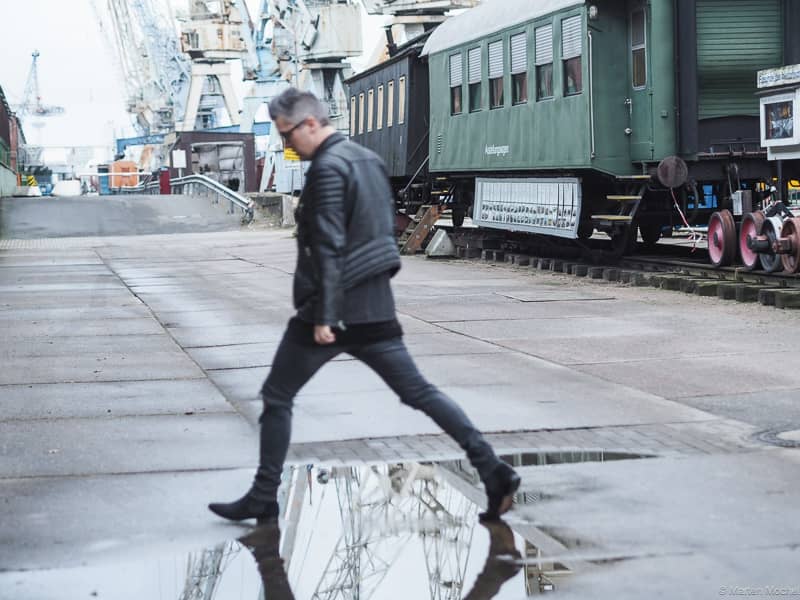 Fotos: Julia Seel/Marten Mochel