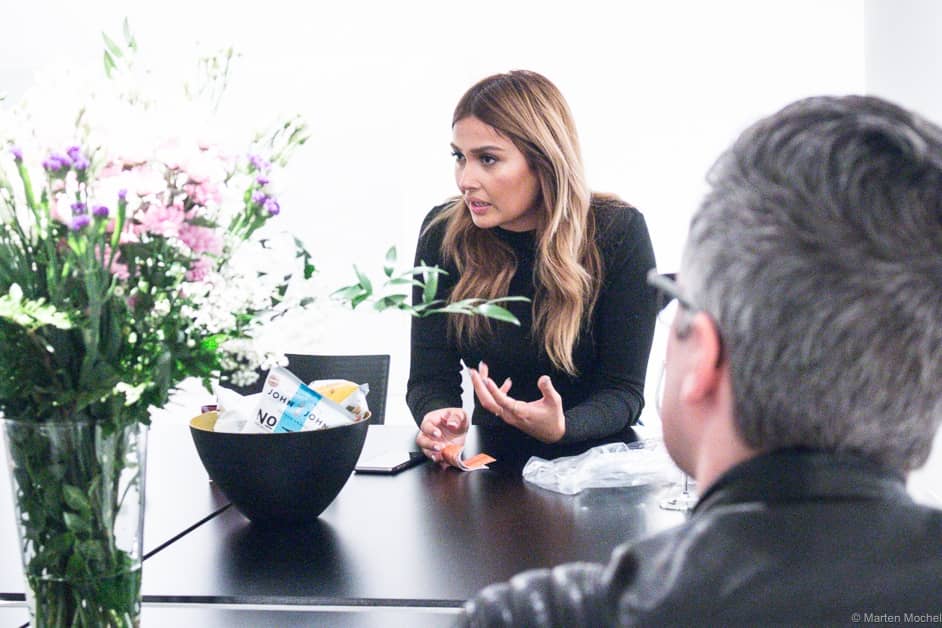 Im Zuge der Veröffentlichung des "Zeit Magazin Hamburg" hatte ich die Möglichkeit, der MTV Style Moderatorin und Journalistin Wana Limar ganz persönliche Fragen zu stellen. Jetzt heißt es für alle Männer aufgepasst! Spart euch die Sonnenbank, den Porsche und bling bling… Wana steht nicht drauf.
Das Wichtigste zuerst: Genital-betonende Hosen gehen bei Wana überhaupt nicht! Das heißt nicht, dass ihr euch in die Jogginghose oder '95er Baggy schmeißen sollt, aber probiert statt superslimfit in 31 das nächste mal lieber die slimfit in 32. Weniger ist halt nicht immer mehr, besonders nicht bei Jeans und Shirts. So gehen genauso wenig zu tiefe Ausschnitte und ausschnittbetonender Schmuck bei Typen. Wenn es nach Wana geht, sollten Jungs ab heute wieder Jungs sein und bequeme Jeans und Timberlands tragen, sowie Sweater und Pullover… Dann habt ihr bei Frauen wie Wana eine Chance!
Am Abend war Wana im Gespräch mit Tillmann Prüfer, Style Director des ZEITmagazins, über den neuen Stil der Hamburger. Die Hamburgerin studierte Modejournalismus und Medienkommunikation und verantwortet heute als Redakteurin und Moderatorin das Online-Format MTV Style.
Mit bestem Dank an Johanna vom Zeit Magazin für dieses exklusive Interview!
—
At yesterday's launch of "Zeit Magazin Hamburg", I had the opportunity to carry out a no-holds barred interview with MTV Style presenter and journalist Wana Limar. All you men out there, pay close attention! Forget the sunbeds, the Porsche and all the bling – it isn't going to get you a shot with Wana! 
First and most importantly, throw out those manhood-enhancing trousers if you want a chance with Wana. That doesn't mean you should be reaching for your flares or those baggy pants you wore back in '95, just that you should go for a 32" slim fit instead of the 31" super-slim fit. Less isn't always more, after all, and that applies especially to jeans and shirts. Just as taboo are deep V-necks and jewellery to accentuate said V-neck!
If Wana had her way, boys would be boys again – wearing jeans and Timberlands with sweaters or pullovers. Maybe, just maybe, you'd then have a chance with women like Wana!
Fotos: Dennis Lewczenko (5)/Marten Mochel(1)
Im PR-Text des Zeit Magazins heißt es übrigens: Am Donnerstag, 3. März, erscheint erstmals eine Hamburger Lokalausgabe des ZEITmagazins. Das Heft erscheint künftig zweimal im Jahr in einer Gesamtauflage von 80.000 Exemplaren. Es liegt in der Metropolregion Hamburg dem regulären ZEITmagazin bei und wird zusätzlich über strategische Vertriebspartner u.a. aus den Bereichen Hotellerie, gehobener Handel sowie Kunst- und Kulturstätten verbreitet.
Vielen Dank auch an Dennis Lewczenko für die Fotos!