Diese Woche haben der Schweizer Taschenhersteller Freitag und der Deutsche Highend-Kopfhörerhersteller Sennheiser beschlossen, mit Ihrer Kollaboration an die Öffentlichkeit zu gehen. In einem Gemeinschaftsprojekt haben beide Parteien ihre Kernkompetenzen in einen Topf gegeben, kräftig geschüttelt und herausgekommen sind Unikate in Form von Kopfhörern, verpackt in eine zur Kopfhörerfarbe passenden Freitag-Tasche. Der Clue dabei ist nicht die jeweils perfekte und hochwertige Verarbeitung, sondern das jeder Kopfhörer mit der selben Fahrzeugplane bezogen ist, wie das Material der dazugehörigen Tasche. So erwirbt man ein absolutes Unikat. Herausragend erscheint mir dabei neben der großartigen Qualität und Klangfarbe des Kopfhörers, der optische Aspekt! Auf www.freitag.ch gibt es unzählige Farben und Farbvariationen zur Auswahl, sodass für jeden Geschmack etwas dabei ist. Doch ich fürchte man sollte nicht zu lange seinen persönlichen Favoriten suchen, die Kopfhörer wurden in limitierter Stückzahl von 1.500 produziert – einen davon habe ich gerade auf den Ohren.
Ich bedanke mich bei Freitag und Sennheiser für dieses großartige Produkt und bei Bold Berlin für den tollen Abend in Hamburg!
—
This week, Swiss bag brand Freitag and German premium headphone brand Sennheiser decided to go public with their collaboration project. In this project, both companies have thrown their core competencies into a pot, put on the lid and shaken them around. The result? Unique headphones, packaged in a Freitag bag which matches the colour of the headphones, of which there are many. Visit www.freitag.ch to view the full range of colours and colour variations – I'm sure you'll agree when I say there's something for everyone!
I'd like to take this opportunity to thank Freitag and Sennheiser for this fantastic product, as well as Bold Berlin for the brilliant evening in Hamburg!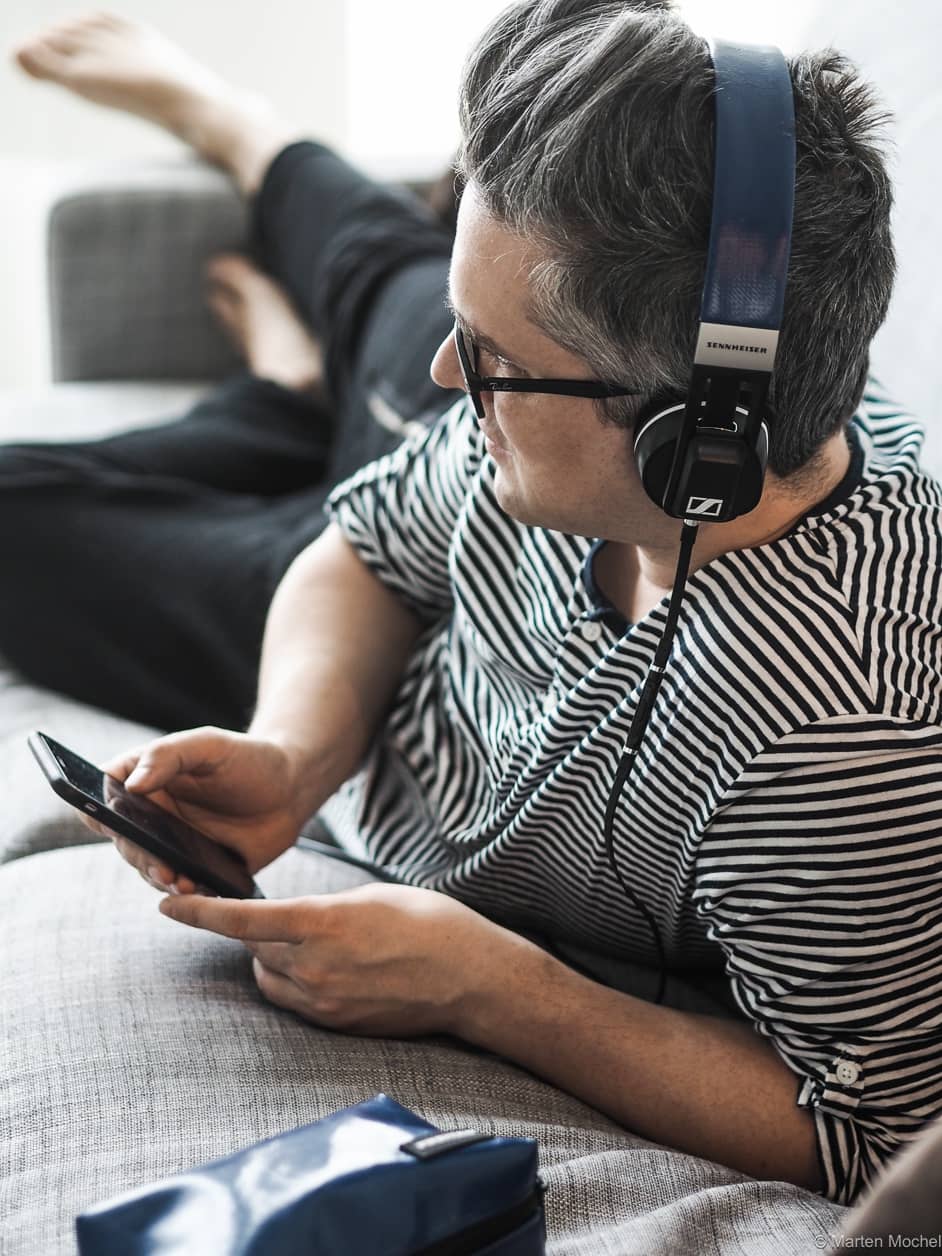 Fotos: Marten Mochel